HARBORcenter: From this to this
How did the much anticipated Terry Pegula/Buffalo Sabres HARBORcenter project go from looking cool to looking meh?  I understand that building projects evolve before completion. The problem is that the city shouldn't approve any project until the final renderings are in and they know exactly what they're going to get.  In trying to alleviate fears over the latest design, the Sabres have indicated it isn't final.  A new set of renderings will be available in the coming weeks.  My guess is that the original concept is dead.
(HT Buffalo Rising for the photos.)
And there is this from yesterday
As disturbing as the bombing was, there are disturbed people who take advantage of tragedies for their own disturbing purposes.
Facebook pictures asking people share them…you've seen them.
I have no problem with photos honoring what happened in Boston and then organically shared.  What I have a problem with is people asking people to share or like.  It makes me think that the intention here is not the tragedy but to get likes and shares.
And don't even get me started on the media or political types who turn such tragedies into ways to promote themselves or further their own personal agendas. Sick.
Fusion voting makes us suck
I have posted a lot about fusion voting and how it needs to be eliminated here in New York.  What is fusion voting?  Simply put, it allows candidates to run on multiple political lines in New York.  It is a system which gives third parties way too much influence over the electoral process and is wrought with corruption.  It makes bit-players on the political scene players.
Read this piece by Rex Smith of the Albany Times Union on fusion voting—>
From it:
"Fusion voting encourages the sort of corruption most recently seen in the indictment of state Sen. Malcolm Smith, a Queens Democrat who prosecutors say was trying to buy his way onto the Republican ballot for mayor of New York. It leads to abuse of campaign spending, encourages unbridled patronage in hiring and breeds cynicism among people who truly do believe in the tenets of the minor parties."
Amen.
Buffalo Green Code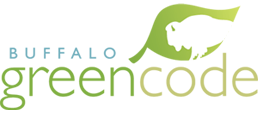 If you don't know what Buffalo Green Code is, time to start getting to know it.
http://www.buffalogreencode.com
Waiting for Darkness
This is my favorite non Randy Rhoads type OzzY Osbourne tune.
Lyrics:
Waiting for darkness
Why doesn't anybody see, now
Deafened by silence
Why doesn't anybody hear

I'm waiting for darkness

Playing with fire
But they're screaming
When they're burned, yeah
Out of the sunlight
Hasn't anybody learned

I know what they'll find
It's in their mind
It's what they want to see
Spare me from the light
Here comes the night
And here I'll stay

Waiting for darkness
I'm waiting for darkness
I'm waiting for darkness
I'm waiting for darkness

Promise me rebirth
And then you tear me from the womb
Give me my freedom
And then you lock me in a tomb

I know what they'll find
It's in their mind
It's what they want to see
Spare me from the light
Here comes the night
And here I'll stay

Waiting for darkness
You gotta believe
You gotta believe it's true
I'm waiting for darkness
I just can't conceive
Why darkness is overdue?

I'm waiting for darkness
I'm waiting for darkness
I'm waiting for darkness

Who knows the answers?
Is it friend or is it foe
Don't ask me questions
There are things you should not know

I know what you'll find
It's in your mind
It's what you want to see
Spare me from the light
Here comes the night
And here I'll stay

Waiting for darkness
I'm waiting for darkness
I'm waiting for darkness
I'm waiting for darkness
I'm waiting for darkness
I'm waiting for darkness
I'm waiting for darkness